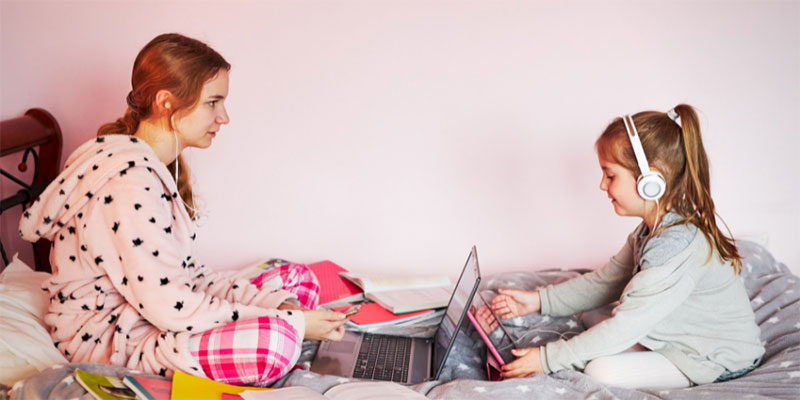 As back-to-school time approaches, schools around the country are finalizing what instruction will look like for students in Fall 2021. What can parents expect from this school year, and how will it differ from last year? Let's go over some certainties, some predictions and some best guesses.
Unlike previous semesters, school instruction in Fall 2021 will be the most varied state-to-state and district-to-district that it has ever been. Vaccination availability and incentives, mask mandates, social distancing and other policies are inconsistent across the country. Additionally, since children under 12 are not permitted to be vaccinated (as of this date) and school staff are under no obligation to disclose their vaccination status, administrators can make no assumptions about the safety from or communicability of the COVID virus in their schools. This will impact different school districts differently, depending on how they're managed.
While in-person classes will most likely happen almost unilaterally, the hybrid model of teaching, combining in-person with virtual teaching on different days of the week, will probably be the go-to method of instruction as well. School districts have invested millions of dollars in technology necessary for students and staff to take their learning online, with even more orders for laptops pending for the 2021-2022 school year. With so much money, time and effort devoted to teaching via computers, schools are highly incentivized to make the most out of this investment. And as we've discussed, using technology, when properly handled, can have a positive effect on kids' education.
Another concern for schools is being called the "kindergarten bubble." As many parents have delayed enrolling their children in kindergarten during the pandemic, there may be a massive surge in enrollment for the 2021-2022 school year. Add to this the troubling number of children who have not been advancing through their school levels that may have been in normal circumstances, and you have enrollment numbers much higher than schools may be prepared for. This bubble, however large it is, will pass through the next 12 years of instruction and into college/university level. What will the college application process look like for this age group? Fortunately, we're over a decade away from this situation. The more pressing concern is finding enough support in an early childhood education landscape already marked by many problems like underfunding and understaffing.
Though there are many reasons to be concerned about the coming school year, there is also a lot of hope. Many parents and students are eager to go back to in-person instruction and regain the benefits of social interaction and human contact. What is clear is that, until we can welcome kids back to school face-to-face, we won't be able to accurately assess the full effects of the pandemic on our children and their education. Once we do, we'll be able to create a plan to truly move forward.