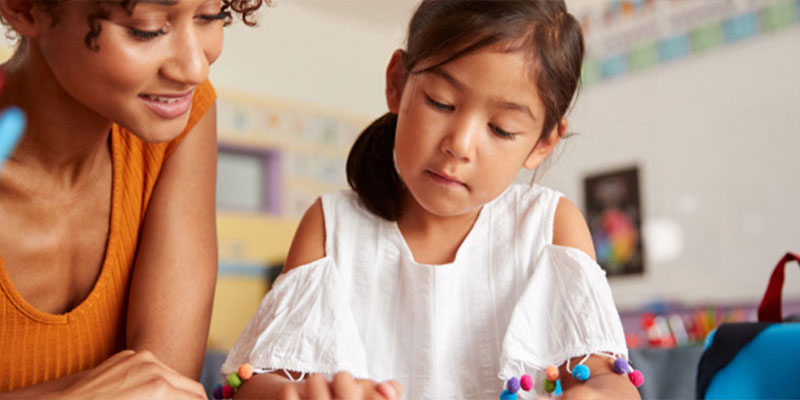 You may have heard of Best Brains as an option for online tutoring help. But what does Best Brains do, and how do we set ourselves apart from other programs?
The Basics
Best Brains offers Math and English classes for kids ages 3 to 14. We teach your child both computational and non-computational math concepts. Our English classes cover all five Language Arts topics: reading comprehension, writing, grammar, spelling, and vocabulary. We also offer Abacus and General Knowledge classes for kids ages 7 and up. All of our curriculum is unique to Best Brains, and designed to support the same concepts your kids are learning in school, which can lead to better understanding in the classroom, faster homework completion, higher test scores, and better grades. We take a fun, non-repetitive approach to our learning, teaching kids one concept at a time for maximum efficiency.
How does it work?
First, Best Brains only hires board certified teachers to teach our Math and English programs. The same teachers serving in your local community also work for your local Best Brains center! We maintain a low student-to-teacher ratio, no more than 5 students per teacher at a Math or English table or online session. This guarantees 1-on-1 interaction with each student in a productive environment.
Classes are held once per week. Our teachers teach the concept of the week to your child. Using their weekly homework packet, the student perceives the lesson. Then, at home, the student practices the concept in various ways to reinforce their knowledge. By the end of the week, they perfect their understanding of the concept, and are ready to learn something new!
What is my role?
As a parent, we ask that you bring your child to class each week, or make sure they are ready in front of the computer when their online learning session begins. We provide weekly feedback in your child's Progress Book, which we ask that you read over and sign, so that we know you're following along! Lastly, we ask that you provide time for the student's daily practice. Devoting 10 minutes per subject per day is the most effective way to teach Math and English concepts, and keeps the process fun and engaging for your kids!
Why Best Brains?
We are the premiere, US-based educational company devoted to providing a well-rounded education to children in the US, Canada, and beyond. Our commitment to hiring the most qualified educators, providing the most effective curriculum, maintaining the most competitive pricing, and continually striving to improve and expand on what Best Brains is, means that now is the perfect time to join the Best Brains Family!