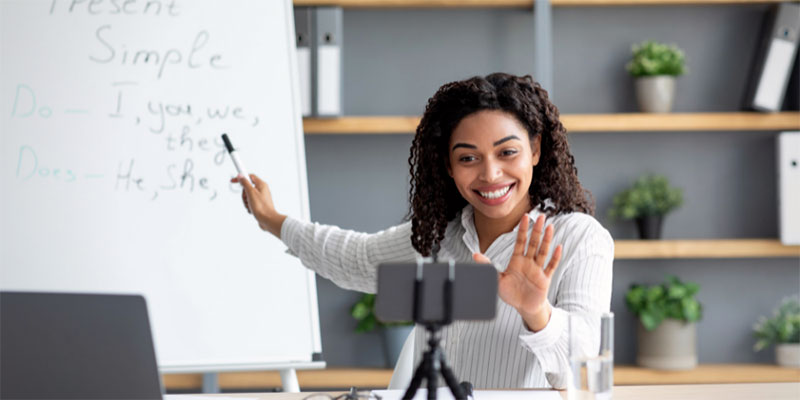 There are few professions more difficult and rewarding than teaching. Education is one of most valuable employment sectors and educators have a huge impact on the people we become as we grow up. So why are teachers themselves so undervalued?
Currently, the US is facing a teacher shortage. State and local governments are down over a half million jobs, and a recent survey of teachers found that nearly a third are planning to leave their careers sooner than they had planned. While some districts have implemented to handing out bonuses to new teachers and current ones to try grow their numbers, many teachers feel that even with these incentives, their overall compensation is not worth continuing on.
As a prominent employer of certified teachers, what is that Best Brains can do to help teachers make money and achieve financial freedom and stability? Let's take a look at the options which are currently available: Part Time Teacher, Administrator, and Franchisee.
Teach for Best Brains
Best Brains was created to be the perfect side hustle, part time job, or supplemental income solution for teachers across the US and Canada. Unlike other tutoring jobs, our teachers incur no costs by working for us. We provide our teachers all the materials and equipment they need to run a successful class. Our curriculum is designed to support a teacher in the classroom, utilizing their skills with children to impart knowledge.
Our centers are also run to support a teacher's schedule, hosting classes after normal school hours to avoid conflicts but not running late into the night. We also restrict our weekend hours so that teachers have plenty of time to relax and recharge before another work week begins. Working with the center owner, each teacher creates their schedule to fit their life and their goals.
Additionally, our teachers are competitively compensated for the valuable work they do for us, according to local standards. Teachers also receive discounted tuition for their own children who participate in Best Brains programs. Overall, teaching with Best Brains is the perfect part-time position for a teacher looking for a job that will value their skills and support them doing what they love: teaching children.
Summer Camp, Preschool, and Specialty Programs
Best Brains classes don't stop when the school year ends! In fact, summer provides the perfect opportunity to increase our course offerings when teachers and students alike have more free time. We offer a variety of programs like Public Speaking, Creative Writing and Science Lab which teachers can run to impart more specialized skills. These weekly classes offer more time for teachers to work with students to increase their confidence and creativity. Any teacher looking for summertime work can benefit from running one of these classes just as much as their students benefit from taking one!
Our Summer Camp program provides the same standard of education as our core curriculum, employing teachers as counselors to run both tutoring and activities. Best Brains parents find our summer camp options to be the safest and most trustworthy they can find in their area, with qualified educators looking after their children for multiple hours per day and keeping them from the learning loss that so many other students experience during summer break.
Recently added, our Preschool Program functions similarly to our summer camp, employing Early Childhood Educators to provide an education-forward preschool experience for our Baby Geniuses. Again, teachers are provided with all the materials and equipment needed to provide the most fun-filled learning experience for preschoolers and prepares them for their first day of school better than any other program.
Administration and Starting a Franchise
While most of our locations are administered by their owners, some of our franchisees require help to manage their many centers. A teacher can be employed full time by an owner as an administrator, trained at our corporate office to provide the same level of center support parents would expect from any owner operator. Many Best Brains teachers and administrators want to become more deeply invested with Best Brains over time. This is why we created our Teacher Franchising Program.
The Teacher Franchising Program is designed to help teachers transition from working in a classroom to running their own center in a matter of months. Any teacher, regardless of previous affiliation with Best Brains, is eligible for this program, provided that they have current state or provincial board certification in ECE or K-12 education. The Teacher Franchising Program provides discounts and incentives to get your Best Brains center up and running with minimal burden so that a teacher can do what they do best: provide quality education to their community.
Franchisees who are eligible for the benefits of the Teacher Franchising Program pay no upfront fees for franchising or training with us. We also cover the costs of advertising for their first Open House, which is a crucial event to getting a new center on its feet. Lastly, teachers who open a center with Best Brains are able to utilize a loan program directly through us, so that there are no financial obstacles between them and their dream of financial independence and stability. Teachers have already invested so much into their education and we believe that we should invest in them!
At any level, Best Brains supports local teachers. We see you, we appreciate you, and we are here for you. Together, our incredible staff of teachers across the US and Canada helps thousands of kids to Be Their Best every year.
If you're a teacher who'd like to know more about what Best Brains can do for your career, email us at info@bestbrains.com.