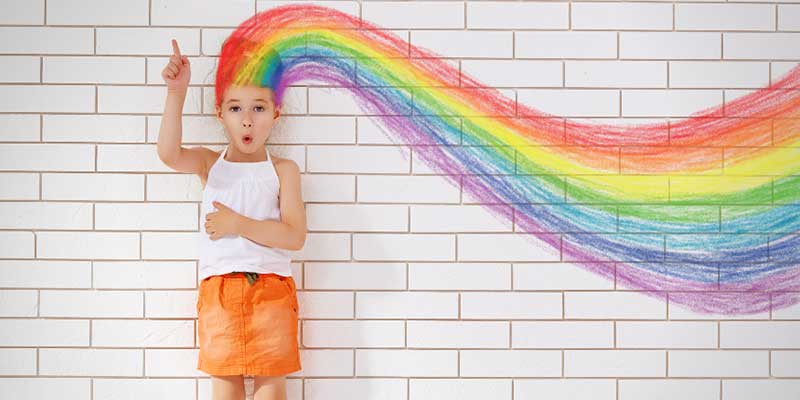 Upon first glance, you might think this day is one that requires some deep thinking, something very intellectual and brainy. However, you might be surprised to find out that it may be a little more closely related to the heart than the mind. While your thoughts may lead to educational innovations and leading-edge technology, this day is meant for thinking of others and what we can do to help them.
The History of World Thinking Day
In 1926, the Girl Scouts of the United States held their fourth Girl Guide/Girl Scout International Conference. It was decided that they needed a day to highlight important international issues and make an extra effort to bring awareness and support to those issues. It was called "Thinking Day.
Originally, the date, February 22nd, was chosen to honor the birthdays of Scouting and Guiding founder Lord Robert Baden-Powell and his wife, Lady Olave Baden-Powell. However, it is much more than a birthday celebration, although it does typically involve parties and "gifts".
At the seventh World Conference, delegates agreed verbal support would not always be enough and therefore, created the Thinking Day Fund. The movement asks that every member of the association donate at least one penny in support. These funds go directly to the World Association of Girl Guides and Girl Scouts (WAGGS) to contribute to the spreading of their organization and worldwide causes.
The 30th World Conference, the name of the day and its fund was changed to World Thinking Day as a way to point out the need for global effort. Since then Guides, Scouts, their sister and even brother organizations around the world seek to change the world for the better by thinking of others and their needs, as well as giving monetary and time donations.
How to Celebrate World Thinking Day
On a global scale, the organization selects a theme each year for the day. The theme for 2019 is Leadership. An activity guide and many events worldwide are then organized to go along with that theme and bring support to issues that affect over 10 million young women in over 150 countries.
Many local Guide and Scout branches hold parties and events to aid in this effort and to celebrate their organization and its history. They may find ways to connect with "sisters" overseas through radio, video chat, etc. or they may raise funds for community projects. In Auckland, New Zealand, girls hike to the top of Maungawhau (Mount Eden) where they make camp, hoist the Guide World Flag, and watch the sunrise while singing the World Song. They also make a point to discuss big and important issues and what they can do make a positive change.
Many Guides and Scouts hold a tradition of sending postcards to sisters around the world with the purpose to let them know they are not alone and are positively thought of. Another tradition is to light a candle in their window at dusk that evening. This is to remind them that they can be a positive light and bring change to the darkness in the world.
For those not directly involved in Girl Guides/Scouts, today is a good day to show your support. Offer a donation to their organization or local chapter. Buy some cookies or find a way to volunteer your time for a great cause. We can all help make a difference in the world, we just have to be willing to think of others.