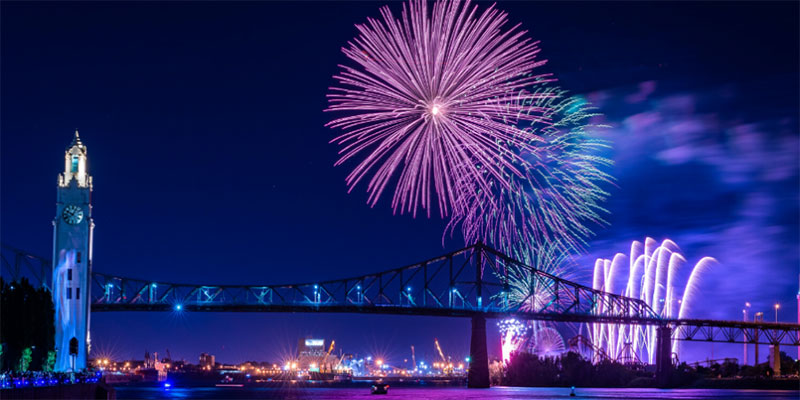 Do you feel that frost melting away? Of course you do! It's Victoria Day and that means backyard barbecues, planting your May flowers and cheering for fireworks under a starry night sky.
Victoria Day is named after Queen Victoria, who ruled the British Empire from 1837 to 1901. May 24th, the Queen's birthday, was a day of public celebration. Since she ruled for so long, generations had grown up loving the holiday. Additionally, Canadian history and culture are deeply entwined with the reign of Queen Victoria. For instance, several locations in Canada such as Victoria, BC, Alberta, and Prince Edward Island are all named after members of the royal family. Canadian parliament decided in 1901 that they would continue to celebrate this holiday to honor the contributions of the Queen to Canada and since the 1950's they have also used the day for birthday celebrations for Queen Elizabeth II, even though she was born in April. Victoria Day is always celebrated the Monday on or before May 24th.
Some Canadians love that the holiday is associated with the constitutional monarchy and the system of government with the Queen as their figurehead. Others associate the holiday more closely with the beginning of Spring, since much of the country is still pretty cold until the end of May. For others, namely indigenous and First Nation peoples of Canada, Victoria Day isn't much cause for celebration. While the reign of Queen Victoria brought stability and prosperity to the official governance of Canada, this often came at the expense of indigenous Canadians. Britian was an empire and colonialism did remarkable damage to many, many people around the world. The province of Quebec also rejects the royal connotations of the holiday, preferring to call it National Patriots Day.
Many prominent Canadians backed a 2013 movement to change Victoria Day to include celebrating First People, who currently have no federal public holiday. While this movement ultimately failed, it does show that there are many in Canada who no longer connect to the original spirit of the holiday. Once Queen Elizabeth II, another long-reigning and much beloved monarch, passes away, Canadians may once again reevaluate the purpose of the holiday, as both women will no longer be around to be so honored.
Canadians will most likely always have a holiday on May 24th to commemorate the beginning of Spring. While the subject of the holiday may change with time, the spirit of hope, renewal and community will remain just as strong!
HAPPY VICTORIA DAY!