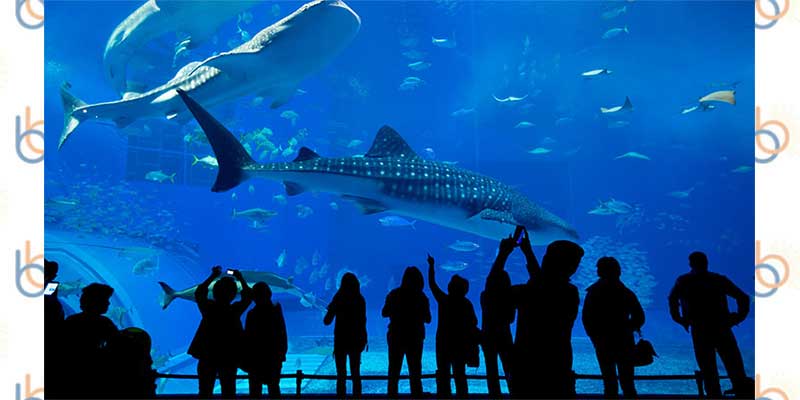 Choosing a family vacation destination can be stressful for just about anyone. Picking something that suits everyone in your family is tough to do even for small families. Finding something that they all enjoy and learn from is even more difficult. However, there are a few places that we recommend visiting at least once. These sites will both amaze and delight, as well as be extremely educational.
Monterey Bay Aquarium-Monterey, California
This is one of the most kid friendly aquariums in the world. With over 35,000 plant and animal species inside, it also offers one of the largest varieties. Nearly 200 of the indoor exhibits are equipped with features that encourage children to push buttons, flip switches, slide panels, and rhythmic sounding and interactive directional signs. The aquarium also houses a 7,000 square foot Splash Zone that incorporates all kinds of hands on features for children eight and under. Here they can experience live animals and water play, as well as many more activities to teach them about aquatic life and survival.
Plimoth Plantation-Massachusetts
Most likely your children have already learned about Plimoth Rock, the Mayflower, and the first Thanksgiving. This place allows them to see it for themselves. They will learn how the pilgrims lived and how they interacted with their neighbors, the Wampanoag Indians. Take part in the Thanksgiving meal that started it all. And don't forget to take a tour of the Mayflower II, an exact replica of the original ship that brought them across the seas.
Children's Museum of Indianapolis-Indianapolis, IN
The is the largest children's museum in the country, with over 472,900 square feet of fun features and exhibits for children of all ages. Check out the home of National Geographic's Treasures of Earth where children get to excavate for dinosaur bones and other hidden gems in three separate archaeology sites. This large building also lets children learn about China's Terra Cotta Warriors, Captain Kidd's shipwreck, ancient Egyptian tombs, and much more all with fun and interactive games and activities. For older children, there are centers dedicated to children whose lives' have changed the world such as Anne Frank, Ryan White, and Ruby Bridges and so much more.
Mount Vernon and Monticello-Charlottesville, Virginia
Learning about our nation's great history and some of its most honored founders is a great way to spend your family vacation. One of the most popular and rewarding places to do this at the homes of George Washington and Thomas Jefferson. Visit their historic plantations with tours of their homes, reconstructed slave quarters, exhibits and extensive gardens. Enjoy hands on activities for children, video presentations, and the Griffin Discovery Room. And not far away are the homes of two other founding fathers, if you are ready for more history.
Here at Best Brains, we think education should be involved in everything we do. Family vacations are no different. Be sure to visit these places and search for more along the way.