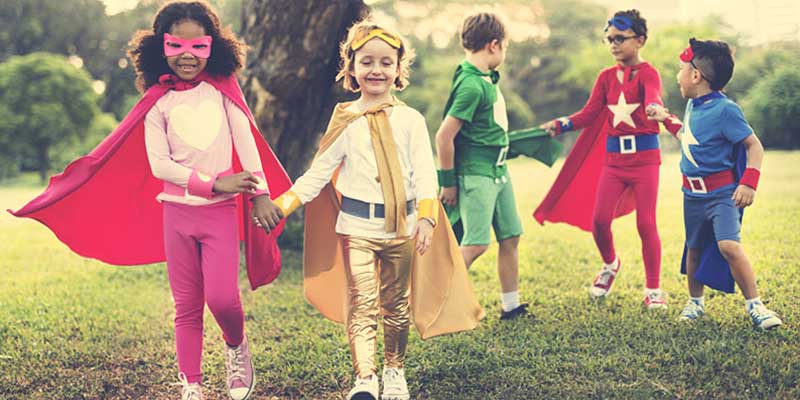 "You can't be what you can't see."
Marian Wright Edelman, American civil rights activist.
More and more attention is being placed on representation, opportunities, and treatment of marginalized groups. We are questioning who gets to make laws, who gets to make hiring decisions, who decides where we go to school, and more. This heightened awareness of our contemporary culture and its biases will be an essential part of our children's generation, so we must raise them to be the best functioning members of this society.
So today, we have three inspirational true stories you can share with your children so that they can see bravery in action!
I COULD DO THAT! Esther Morris Gets Women the Vote
Linda Arms White; Pictures by Nancy Carpenter
Farrar, Straus and Giroux (BYR)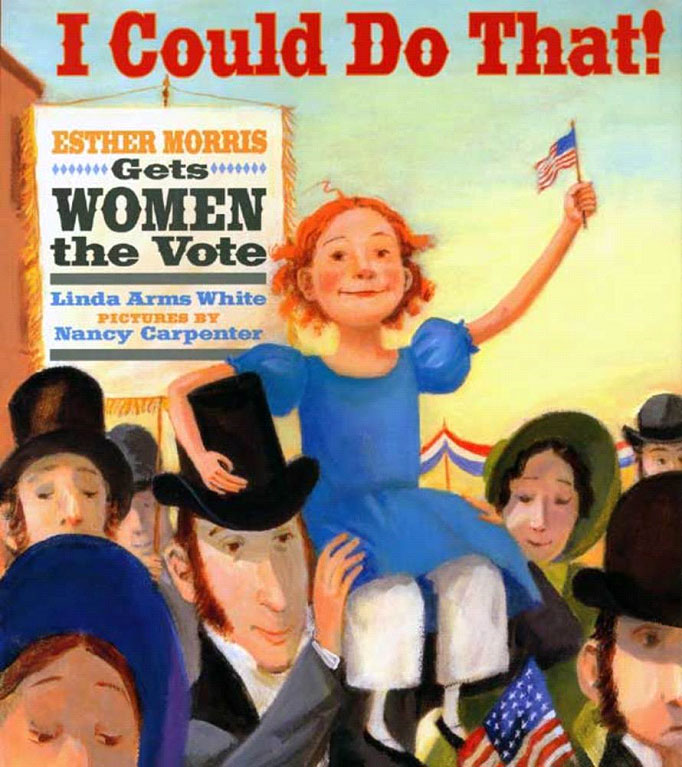 Photo courtesy of Farrar, Straus and Giroux (BYR)
This picture book tells the story of Esther Morris who, from a young age growing up in what was then known as the Wyoming Territory in the mid-1800s, was filled with determination to do more. With engaging art and a tale of tackling challenges at every step along life's journey, Esther Morris inspires our kids to be aware of their surroundings, recognize their own potential, and make amazing things happen!
Wilma Unlimited: How Wilma Rudolph Became the World's Fastest Woman
Kathleen Krull; Pictures by David Diaz
Houghton Mifflin Harcourt
Photo courtesy of Houghton Mifflin Harcourt
Wilma Rudolph is an Olympic athlete with multiple gold medals and an inspiring story of overcoming physical limitations. Wilma Unlimited also features David Diaz's stunning paintings, which expertly capture the feeling of running free. While we may not be able to reach the heights of accomplishment of Wilma, her story can motivate any child to strive beyond whatever they feel limited by. Wilma Unlimited shows us all how to run faster towards our goals!
I Am Malala Young Readers' Edition: How One Girl Stood Up For Education And Changed The World
Malala Yousafzai
Little Brown Books for Young Readers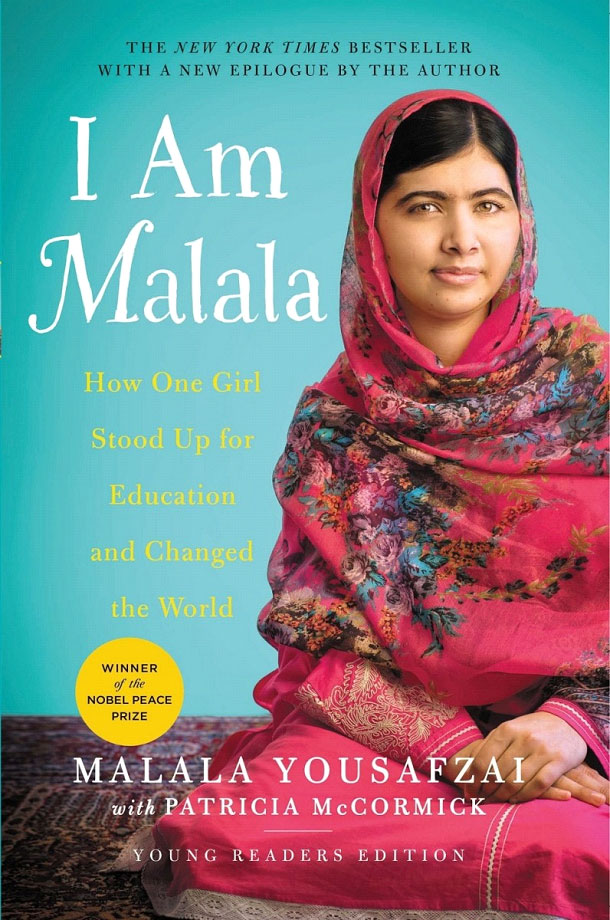 Photo courtesy of Little Brown Books for Young Readers
Malala Yousafzai has been an inspiring figure for most of her young life. An advocate for children's education, an author, a Nobel Peace Prize winner, and an international symbol of bravery and the strength of youth, Malala Yousafzai is at the forefront of a new age of activism and awareness. With this Young Reader's edition of her autobiography, children of any age can learn her story and apply its lessons to their own lives.
Happy Reading!