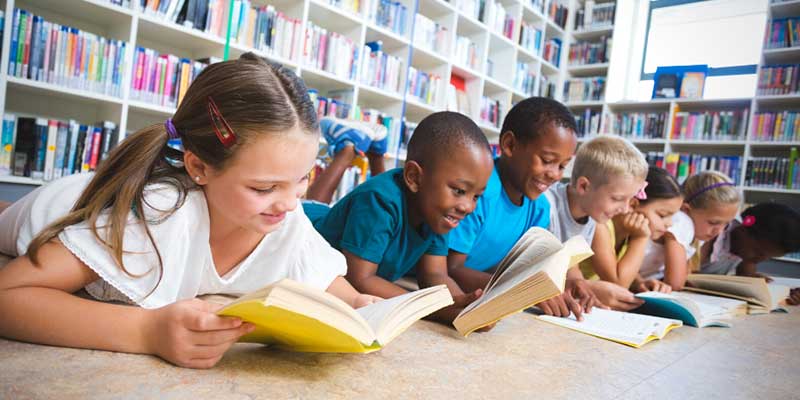 Few classroom instructions are as impactful as a literacy circle. These small groups of students reading together and discussing their text offer experiences for children that are not only educational but extremely beneficial to emotional development and their overall success. The main reason for this success is that literacy circles get kids to talk. Let's see how this is done.
Student Choice
Choice is often something few students have when it comes to their education. However, in literacy circles, students are typically given the choice of what books they read as well as what other students are in their group. While these choices may seem small, giving children just a little bit of say in their education makes them connect to it more. They suddenly seem to have more intrinsic motivation and a deeper engagement with what they are learning. They are more willing to get involved with conversation as a result.
Teaches Cooperative Learning
As kids sit in a group of their peers and discuss characters, plots, and the meaning of their texts, students learn to hear other opinions and to make sense of them. Lit circles teach students to help each other figure it out and be taught by one another. They learn to value this help from their peers and see others as resources of knowledge, all while making independent choices.
Fun and Social
Most of a child's day is spent listening to instruction or completing projects and assignments where they are expected to remain, for the most part, quiet. Literacy circles, on the other hand, require each student to speak their mind, to voice their opinions, and to even argue those ideas. They allow students to be social and talk a lot, bringing their own experiences with the text to life and making reading fun.
This in turn, helps them feel more connected, not only to their peers, but to the school itself. They begin to associate school and reading with joy and fun. This has a huge impact on the drop out rates in most schools. Kids tend to disengage when they don't feel connected, whether it's with the people, place, or their education. Lit circles allow all three to be touched in a positive way and reinforce a personal connection.
Opportunities for Struggling Readers
Because they are fun experiences that allow for cooperative learning and students to make choices, these circles often provide the most opportunities for those who may be a little more reluctant when it comes to reading. This type of instruction allows for children to be grouped at different levels and then to choose reading selections based on that level, instead of having to read the same book as the rest of the class and not always being able to understand it.
Students should also be allowed to choose from a wide variety of genres and topics. Not all books need to be fiction. In fact, many struggling readers prefer to read non-fiction, as it often can be related to real life more.
For more ways to involve your students in reading click here.