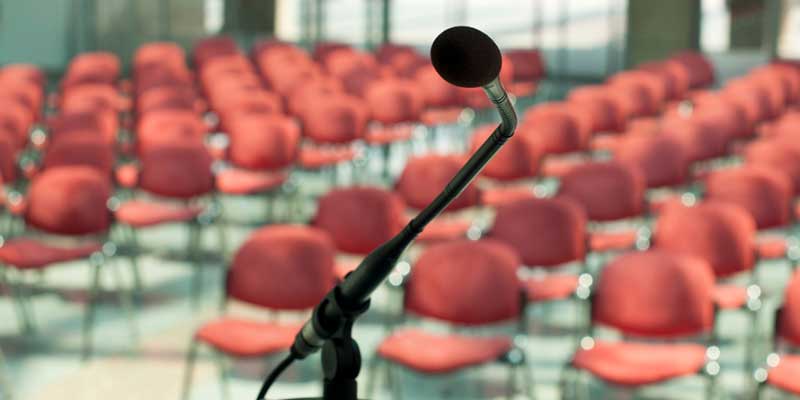 Public speaking has many benefits for professional success. But did you know that it has been proven to have many positive influences on a child's academic success as well? For more information keep reading.
Increased Listening Skills
As children enroll in speech classes or leagues like the one we offer, they get accustomed to hearing other students present topics of a wide variety from many different opinions and viewpoints. These opinions may differ drastically from their own.
As a result, these children learn to listen not only to other viewpoints but also learn to understand why they may have differing opinions. This teaches them to compromise and find solutions to relational issues between family, friends, and coworkers in the future.
Increases Courage and Influence
Engaging in public speaking of any kind requires that a student voices their own opinion in the hope that they can positively influence others. By learning to do this successfully, a child becomes comfortable with this task, whether it's speaking in front of a large group or just a few peers who may need some sound advice.
Childhood, in general, is a time of great change and personal growth. By giving your child the tool of public speaking, you give them the opportunity to voice their own opinion on things that matter, instead of simply following the crowd.
Improved Academics Overall
A crucial part of every good public speaking or speech class is to help children learn to research and write their own speeches. This trains them to dive into wells of information about certain topics and choose what is the most important or the most influential.
As a result, students learn better research skills and analytical thought processes that help them relate topics to each other and to be well-reasoned. When these skills are applied to other subjects and classes, students' grades are shown to improve and papers are more thought out.
Overcoming Fear
The number one fear in the world is public speaking. Therefore, it is likely that your child will be uncomfortable with this class. However, that fear can be overcome. A great public speaking class can take a child's fear and turn it into an amazing tool for them to use for the rest of their life.
While the butterflies may still exist, your child will build confidence in their abilities to deliver presentations and be able to do so with conviction. Soon they will be using their skills to influence others for good, no matter how nervous they are.
Preparation for the Future
One of the most sought-after qualities of an employee is effective communication skills. So, it stands to reason, that learning to do well at this would enrich a student's life, especially when it comes time to move toward a career.
These are also qualities of a great leader as well. Giving your child the opportunity to improve their leadership skills is an unmatched gift that will serve them and their community for years to come.
Those with a high degree of confidence, a listening ear, the ability to work well with others, and relate to others can accomplish just about anything. These skills are needed in all areas of life. This is why we think it is so important for children to begin learning about speech at a young age. Our Speech League is designed to teach students to write and present various types of speeches all while cultivating their leadership, communication, and social skills.
For more information on our Public Speaking Classes and to enroll your child, click here.