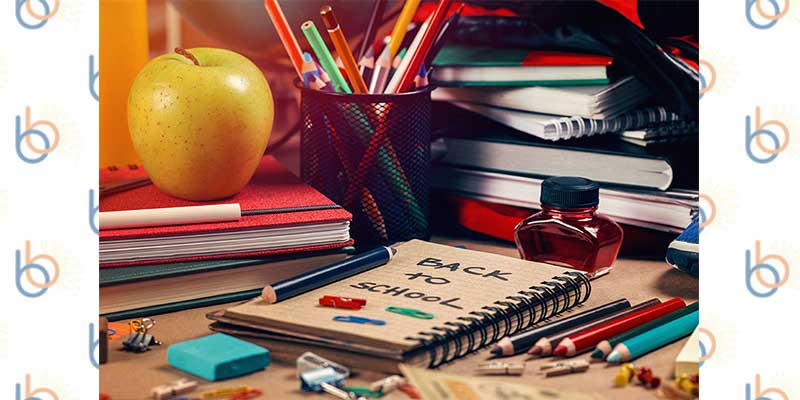 As your child enters into middle and high school, you may find that they struggle with organizational skills. This is fairly common and not something you should overly stress about. However, if not addressed these skills can quickly lead to late or missing assignments, failing grades, and a child that is overwhelmed. Thankfully, there are quite a few solutions to these issues that we have found helpful. Here are some of our favorite ways to help children who seem to be organizationally challenged.
Multi-compartment Backpack
You would be surprised at the organization that be accomplished with something as simple as a backpack. This is by far one of the easiest ways to get and keep school supplies in order. Find one that has two or three large pockets. These are helpful for sorting folders, books, and notebooks.
Small zippered pouches can be used to hold smaller personal items. Come backpacks even contain pockets made especially for certain items like pencils and headphones. Try using a backpack checklist to keep things in order.
Use A Planner
This is another simple tool that can change your child's organization habits in a big way. In fact, many schools give each child a planner of sorts at the beginning of the year because it is so helpful to their academic success.
These are typically a calendar combined with an assignment notebook. Planners that have a weekly view, a column for each day, and a list of classes on one side, or room to add this, are generally the most successful. This provides your child with a view of their week as a whole but also allows them to break this time into smaller segments, giving them better control of their time and project management.
Some students may benefit from a planner that includes a monthly view as well. This will help with those longer projects where some extra planning may be needed.
Color-coded Belongings
While your teen or pre-teen may think they are too old for bright primary colors, organizing certain school supplies can be a great way to help them out. Let your child choose different colors for each class or subject. Or try to match the color of the textbook covers. Get folders, binders, and notebooks as necessary according to the color of that class. This enables the student to quickly and efficiently keep the same class items together or at least know where they are.
The Locker
We can't talk about school organization without mentioning the locker, as this is where many students get into trouble. In seemingly no time at all, this confined space can turn into a disaster of piled books and folders amidst crumpled papers and broken pencils. Work with your child to develop a locker organization system. Draw out a map of where things go and how to use the space efficiently. You may find that an extra shelf or two are necessary. Talk about when to visit their locker.
Helping your child to find tools and systems of organization that work for your child are a huge key to their success. Begin with small, simple solutions and work your way up to more complex and efficient ideas as you and your child get comfortable. You may find that a number of these methods will also assist your child with home organization such as laundry, toys, and toiletries.
For more simple ideas and tools to help your child succeed, be sure to check out our blog and subject programs.