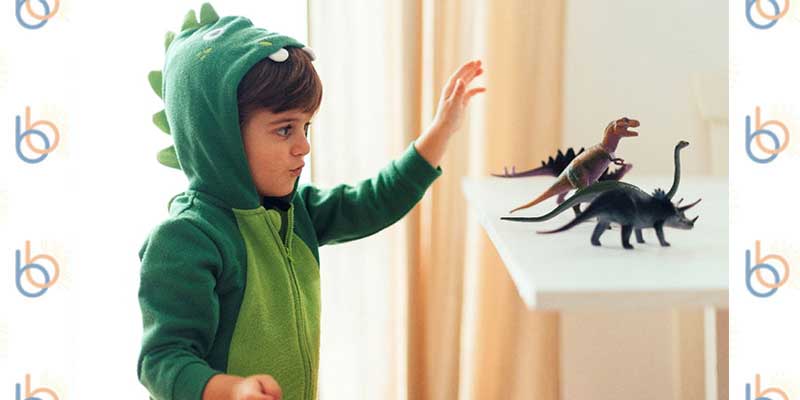 Photo Credit - www.freepik.com
Who doesn't love dinosaurs? Get prehistoric and tap into your wild side! Just because you're stuck at home doesn't mean you can't party. Here's some ideas to make your Dino Day Jurrasstic!
Cook up a dino-feast: Will you be a carnivore or an herbivore? Mix up a mouthwatering salad or grill up a rack of ribs or steaks. We prefer a little of each. Create a fossil cake from dark fudge or brownie batter, and layer in hidden fossils make of pretzel sticks or sugar cookies. You can also suspend eggs or little dino toys in Jell-O, coat pretzels or cookie pieces in white chocolate to create snackable dino bones, or add a few pop rocks to fruit punch and cream soda for a fizzy volcano drink!
Party Games: One of the best features of a dino party is the games! Go on a dino-egg hunt around the house and backyard. Try your luck at pin the tooth on the T-Rex. Get the whole family together for a dino-egg-and-spoon relay race. Or come up with your own games like Dinosaur Trivia or cookie decorating.
Make a dinosaur mask: These can be as simple or as complex as you like. Cut up and color paper plates, double-glue felt, or even build with papier-Mache. Just make sure each family member get a dinosaur of their own. Our favorites are stegosaurs, triceratops, T-rex, or pterodactyl.
Does your family like to party like it's 99 million BCE? You can show us pictures of your Dino-Bash on social media at www.facebook.com/bestbrainsinc!