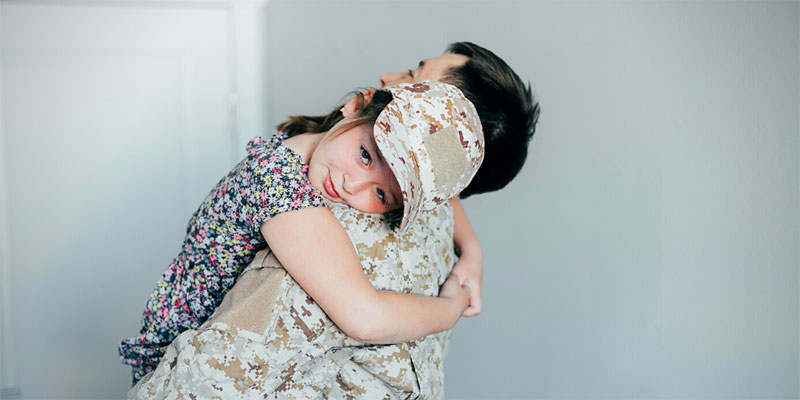 Best Brains has always been a place to promote personal growth. Whether for our students, who gain confidence and knowledge from our programs, or our staff, who find an outlet for their talent and fostering skills in others, to our owners, who provide support and guidance to their community. We challenge ourselves each year to find new ways to grow as a company. The core of Best Brains is strong and with each year in operation we can stretch further than ever before. That is why we have decided to add a special discount available to military veterans.
While in service to our country, military service members often dream about what life will be like after they have finished their duty. It's no surprise then how many veterans are small business owners, comprising almost 10% of the SBO's in the United States! Being a successful entrepreneur takes a lot of planning, strategizing and follow through. These are behaviors that servicemen and women practice every day.
For veterans transitioning to civilian life, the job market can be tricky. Many employers believe that active service does not foster interpersonal relationships in the business world and will overlook veterans for roles in management and leadership for that reason. However, experts agree that veterans do learn a lot of the social-emotional skills necessary for these types of roles. Being passed over is difficult for anyone who has a lot to offer and going into business for yourself is the natural response.
For veterans seeking entrepreneurship opportunities, there are many organizations mobilized to help make their dreams a reality. The US Department of Veteran Affairs and US Small Business Administration has several resources for our vets, from business planning to financial advice. Publications like U.S. Veterans Magazine and the non-profit organization VetFran provide advice and counsel to veterans when choosing their next career move.
So, what makes a veteran an amazing Best Brains center administrator? Firstly, it's the commitment to service. Teachers often speak of being called to their jobs, feeling an obligation to devote their life to a higher purpose. Veterans understand that obligation well and are looking for opportunities to continue their service in civilian life. Then, there's the organization. Veterans are used to clear procedures, codes of conduct and know how to organize and mobilize their environment. Running a Best Brains center can be hectic! Hundreds of students, multiple classes running at once, phone calls and emails and new faces coming in and out every day! Someone with discipline and cool under pressure is needed to organize the chaos. Additionally, there is the commitment to excellence. We ask a lot from our owners, and our parents expect the best from our centers and their staff. A veteran knows how to deliver, how to follow guidelines and how important it is to get it right. Best Brains Families at a veteran-owned center know that they are getting the very best from someone who is 100% committed to the business and their children's success.
If you are or know a veteran looking to continue their service by helping kids achieve success inside and outside the classroom, fill out a no-obligation application to learn more.