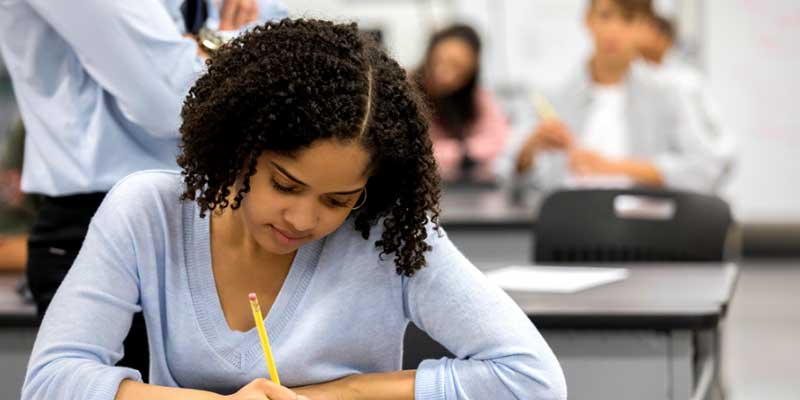 Photo Credit: Dawid Malecki on Unsplash
Some of America's top colleges have begun reducing or eliminating the SAT/ACT requirements for applicants. Most of the colleges involved say that the move is intended to help first-generation and underprivileged students compete for spots at top schools. In many cases, the reduction in standardized testing requirements is accompanied by an increase in financial aid for these same students.
One of the most popular changes to the testing requirements is the elimination of subject area tests as a required part of the application. While the standard SAT includes reading, writing, and math sections, there are also optional sections like Spanish and Biology, where students can illustrate mastery in additional areas. Many colleges used these tests to place new students in the appropriate levels of college courses. By not requiring these optional tests, schools hope to lower the cost and stress associated with testing for college admission.
A number of schools have also dropped the essay requirement for standardized tests. Both the SAT and ACT include some multiple choice questions that measure students' writing, vocabulary, and comprehension skills. However, both also offer an optional essay, where students can pay an extra fee to take a short writing test and report the score as part of their application. Columbia University and Cornell University have both eliminated the writing requirement for incoming students. Harvard University announced this spring that it too would eliminate the requirement for students entering next fall.
The University of Chicago, meanwhile, has completely eliminated standardized test scores as a requirement on its freshman application. Students may still report the scores, but they can also opt to submit other materials that they think better represent their academic skills and accomplishments. Chicago's program is specifically intended to give lower income students, who typically do not perform as well on standardized tests, additional options to "stand out in the application process."
While these policies may be aimed at first-generation students, they are likely good news for lots of applicants and their families. Standardized testing is one of the most stressful parts of the college application process. By giving students options in how they approach it, students and their families have more tools to put together an application that most accurately reflects their academic strengths.