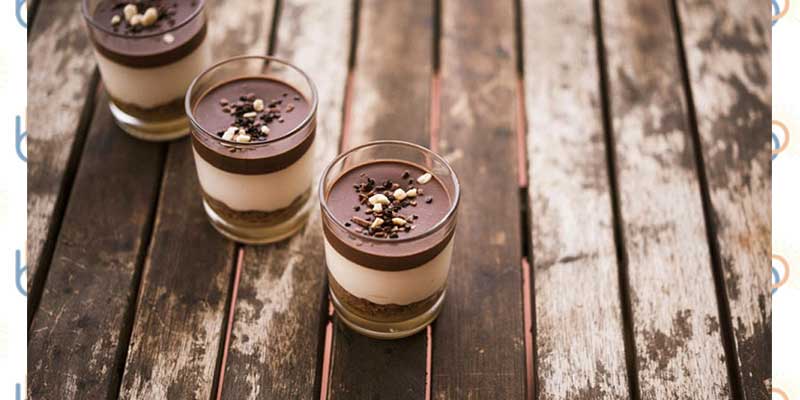 Photo Credit - www.freepik.com
Take breakfast for dinner to the next level! Make the whole family feel special with this indulgent treat. We recommend choosing no bake recipes for this event, since every age level can help out in the kitchen putting their "meal" together." Plus, no bake recipes usually include more healthy ingredients like fresh fruit.
Pudding Pie Deluxe: Layer instant chocolate pudding, a mixture of cream cheese, whipped topping, and powdered sugar, and instant vanilla pudding in a graham cracker crust. Top with sprinkles, chocolate shavings, or crushed graham crackers. The perfect combo of cool, sweet, and crunchy!
Peanut Butter Cookie Balls: A classic no bake dessert! Mix peanut butter and oatmeal with your favorite flavors. Chocolate chips, chopped dried fruit, vanilla extract, M&Ms, butterscotch chips, chopped peanuts, and honey all make good flavor additions to this treat.
Mug Cake: A quick and easy way to have a serving of cake! Use cake mix or make from scratch and microwave until cooked through. Top with a scoop of ice cream for an extra layer of flavor.
Parfaits in a Glass: Great for turning leftover sweets into something new! Layer cake, cookie, cheesecake, or brownie pieces with fruit, pudding, chocolate syrup, caramel sauce, mini marshmallows, whatever you like! Top with whipped cream. Our favorite combinations are Nilla wafers + banana + vanilla pudding, brownie pieces + strawberries + chocolate sauce, or chocolate chip cookie pieces + cheesecake + caramel sauce.
So, is dessert for dinner something you like to do in your family? Which no bake dessert is a hit in your house? You can share pictures of your no-bake meals with us on social media at www.facebook.com/bestbrainsinc!