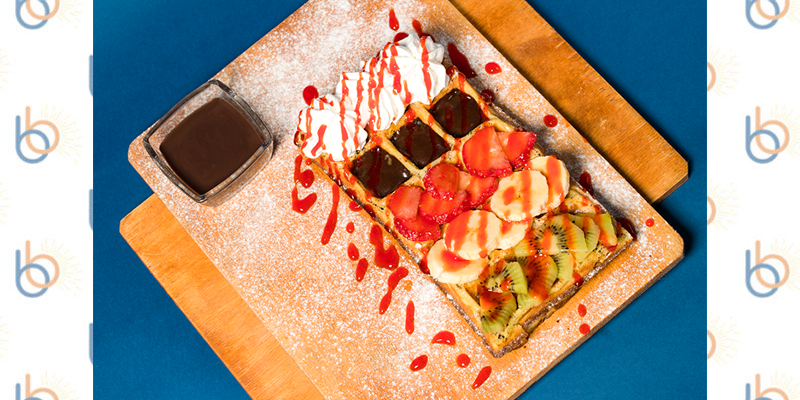 Photo created by KamranAydinov www.freepik.com
Whether you call them flapjacks, griddle cakes, or pancakes, everyone gets excited for this breakfast staple. Pancakes turn breakfast into a special occasion, but they can also be a lot of work. Between making the batter, adding special ingredients, and usually cooking one at a time, pancakes can be a time-consuming meal that's hard for the whole family to enjoy at once. But no fear, there is a solution: sheet pan pancakes!
Unlike pancakes cooked on the stovetop, a sheet pan pancake is cooked in the oven, much like a very thin cake. Not only do these cook quickly as compared to a normal cake, they are also very easy to customize. Similar to a build-your-own pizza, all members of the family can add special flavors to their section of the pancake. And since the pancake finished cooking all at once, the whole family can sit down together and enjoy their special breakfast without any hassle.
What do you put on a sheet pan pancake?
Any topping you enjoy on a regular pancake can go on a sheet pan pancake. Fruits like blueberries, sliced strawberries, and sliced bananas are all great choices. You can also add crushed nuts like pecan, walnut, or macadamia. Morsels and swirls are also a sweet addition to the sheet pan pancake. Try peanut butter (chips or spread), cinnamon sugar, chocolate chips, or fruit jelly. Since sheet pan pancakes aren't cooked by direct heat, you can even try ingredients that might burn in a pan like mini marshmallows. And if you're craving the distinct flavor you get from fried bananas or nuts, you can always give those a quick toss in the pan before adding on top of your batter.
How to make sheet pan pancakes:
Preheat oven to 425° F. Line your sheet pan with parchment paper and coat with melted butter. Mix up your favorite pancake batter and spread evenly in the pan. We recommend adding an oven liner or tray to catch potential spills the first time you try this recipe. Add your toppings to the batter and bake for 5-7 minutes, and then broil the top for 1-2 minutes.
Practice makes perfect with this recipe, but the whole family will love joining in for that practice. Be sure to show us your pancake creations on the Best Brains Facebook page!