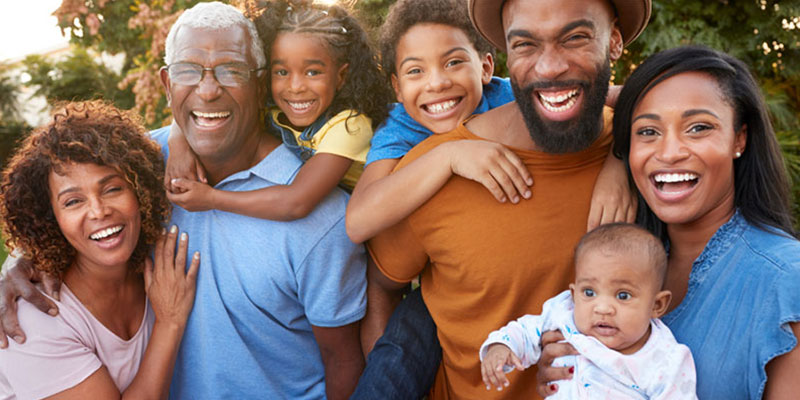 February is Black History Month, sometimes known as African American History Month, in the US and Canada. Since 1976, every February has been observed as Black History Month, a time when we celebrate the accomplishments of Black Americans and Canadians, assess the current hurdles facing Black Americans and Canadians, and recommit to the pursuit of equality for Black Americans and Canadians today and in the future.
Every year, the Association for the Study of African-American Life and History, or ASALH, assigns a theme to Black History Month. This year's theme is "The Black Family: Representation, Identity, and Diversity." Writers, thinkers, and leaders will assess, debate, and celebrate how Black families are portrayed in media, social discourse, history, and art. It also invites non-Black people to evaluate their thoughts about what Black family means to them, and to challenge any negative assumptions.
How is 2021 Different than Previous Years?
Since 2013, the Black Lives Matter movement has pushed the reality of inequality to the forefront of political consciousness. While landmark events like the election of President Barak Obama in 2008 were symbols of hope that the legacy of racism was in the past, Black Lives Matter showed through statistics, anecdotes, and negative reactions to the very name of their movement that we have much, much more work to do.
Black History Month 2021 is the first to be celebrated following the death of George Floyd, whose murder enraged a community fed up with no tangible change. We at Best Brains vocalized our support, assessed our own impact, and committed to finding opportunities to champion and support Black voices.
Notable Black Pop Culture Anniversaries in 2021
Marvin Gaye's Album "What's Going On" Turns 50
Voted by Rolling Stone Magazine as the #1 greatest album of all time, hit maker Marvin Gaye created an album that defined a generation in 1971. In the album, Gaye reflects on racism, the Vietnam War, poverty, and other matters concerning the Black community in America, set to some of the most beautiful R&B melodies ever recorded. "What's Going On" is both a time capsule of its era, as well as a launching pad for young listeners to do their own research into American history, activism, and music theory.
Eddie Murphy's First Appearance on SNL 40 Years Ago
While he wasn't the first African American cast member on SNL, and not the first Black comedian to use the live television comedy program to do thoughtful and hilarious material involving race, Eddie Murphy rocketed to pop culture success when he became a series regular in 1981 at a mere 19 years old. His iconic characters breathed new life into the struggling program, setting it up for success to still be on the air 40 years later. A genuine superstar of the 80's and 90's, Eddie Murphy would go on to write and star in many popular films like Trading Places and Coming to America, which had important messages about racial and class equality underpinning the side-splitting comedy. Younger viewers will of course recognize Eddie Murphy as the often-singing voice of Donkey from the Shrek franchise, whose character design shares Murphy's trademark smile.
The Last Episode of The Oprah Winfrey Show Airs 10 Years Ago
Oprah Winfrey's life story has inspired millions of people around the world, regardless of race or cultural background. For 25 years, her daytime talk show broke ground by discussing various topics some considered taboo at the time. Oprah's cultural impact is profound, and her presence in pop culture is still felt to this day. As a producer, she has helped bring several important creative works to life, as well as bringing many black writers and artists into pop culture with her recommendations. Oprah Winfrey is not only a pop culture icon, but she has helped make Black Culture richer and more varied using her popularity and influence to uplift other performers. Recently, her famous Oprah's Book Club brough the children's series, "A Kids Book About," to prominence, which tackles various topics people often have difficultly discussing with children.
Learn more about the A Kids Book About Series.