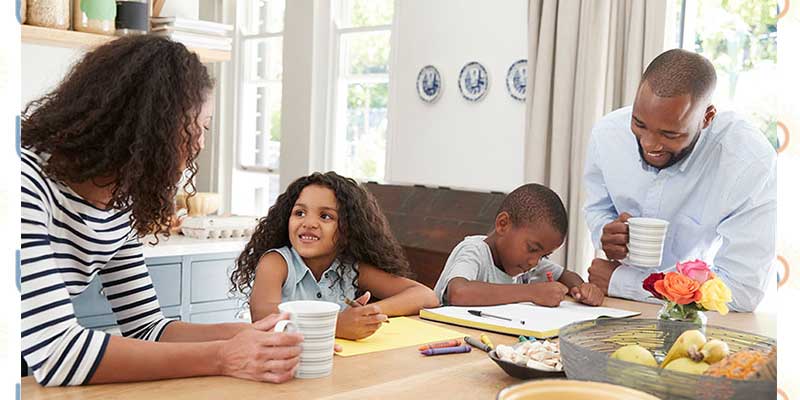 Homework can be difficult and stressful for both students and parents. Here are some ways to help both you and your children master their homework with efficiency and ease.
Create A Dedicated Space
It is important for students to have space where they can successfully work on class projects and homework. Designate a place in your home for them to work that is well-lit, quiet, and distraction-free. Supply this area with the tools necessary such as pencils, erasers, extra paper, a calculator, and coloring items depending on their grade and the nature of their typical homework.
Set A Time
Creating a routine is key for children of any age. Make a schedule so they know when they should do their homework each day and how long to work on it. Studies show that completing homework first is the most beneficial. This also helps to instill that education is a priority.
Be Organized
If a child has several different projects, subjects, and classes they are working on, their plate can be pretty full, and it is easy to become overwhelmed. Help them create a game plan enabling them to knock out those assignments and projects with ease and focus. This will help them become more organized and prioritize both their time and efforts.
Be Involved
One of the most important things you can do for your child's education is to simply be involved. Check their grades, and be aware of homework, projects, and class assignments. Keep tabs on their overall progress, and be a cheerleader. Support them and give encouragement often, even in their failures. Push them to do their best but don't get angry when they don't meet your expectations. This teaches them not only is their education important but they are as well.
Take Notes
Studies show that note-taking is one of the best ways to increase memory about any given subject. While technology is readily available for most children, handwritten notes help them to remember better. Teach your child the value of great note-taking. For most, this is an outline form, however, each child learns differently. Come up with a system for studying and taking notes so that your child can thrive.
Know When to Get Help
It's ok if you don't know the answer to every question. Most parents find themselves in that situation more often than not. However, their questions will still need answers. Know where you and your child can get extra help. Best Brains offers enrichment classes in Math, English, and more! Find a local Best Brains to help your children achieve their educational goals!