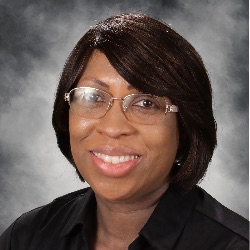 Mrs Brider
My name is Lavitia Brider. I have 10 years of teaching experience. I received my master's degree in K-12 Studies in Education in 2009. I earned my teacher certifications in Core Subjects: Early Childhood - Grade 6, English Language Arts & Reading 4th - 8th grade, Special Education EC-12, and English as a Second Language. I have been a teacher/tutor at Best Brains- Keller for 6 years. I make sure my classroom provides students with structure, by defining routines that set students up for success. I am an ARD Facilitator in our local school district. I previously worked as a special education teacher with students with an Autism diagnosis.

I'm a wife and mom. In my free time, I enjoy yoga and I love butterflies!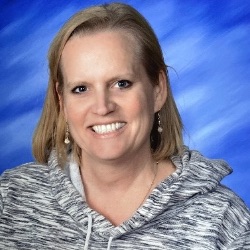 Mrs Simpson
I am Whitney Simpson. I have enjoyed teaching at the elementary level for the past 18 years. I currently work in a local school district as a Special Education Teacher where I teach a variety of students from PK-5th grade. I have a passion for working with students of all ages and ability levels and I enjoy helping every student make progress, maximizing their individual potential in all areas of their education. Having been a Best Brains tutor for over a year now, I have been able to see many students make great gains in both reading and math. I look forward to meeting with my students weekly and I desire to make their Best Brains experience enjoyable, productive and enriching.
As a full time teacher, part time tutor, wife and mother of 3 children, I stay very busy. I have a daughter in college and two teenage sons. I spend most of my free time watching my sons participate in football, basketball and baseball at a local high school and I also enjoy reading and spending time with my family and friends.
Dr Holmes
My name is Dr. Holmes. I am a teacher/tutor with Best Brains Keller and a RTI Interventionist with a local school district. I have over 10 years' experience teaching in both private and public-school settings. I received both my bachelor's and master's degree in elementary and special education. I obtained my doctorate in Curriculum and Instruction. I have worked with all students from Pre-K to middle school. My goal is to help all students meet their academic goals, help them become better readers, and most importantly, provide them with the tools for success. I am committed to working with teachers, parents, and everyone who plays a significant role in our students' lives to help them become successful.
Outside of being an educator, I enjoy spending time with my family and attending church with my loved ones. I enjoy traveling, engaging in life moments that puts a smile on my face, and finding time just to relax.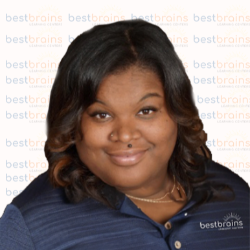 Ms Heavyn
My name is Heavyn-Symone Jones. I am the coding teacher for Best Brains-Keller. I have a passion for turning complex programming concepts into fun and easy lessons. As a child, I learned simple programming skills that have evolved over time. Now, I have 15 years of experience in coding/programming and tech. I use these skills to design/develop websites, software and apps. Technology and programming are my passion. My coding students start with computer basics. We build upon foundational coding skills with advanced coding concepts. Whether it's using real-world examples or gamifying coding challenges, I endeavor to make the skill of "learning to code" an exciting adventure. I am dedicated to going above and beyond to make sure each student understands the material. Your child will be inspired, challenged, and most importantly, encouraged to have fun!
Join your child in our coding class and unlock your child's full potential as a future coder/programmer.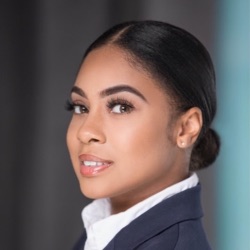 Dr Palmer
My name is Dr. Syreeta Palmer. I am an elementary educator, and researcher. I joined our Best Brains Keller family as an online teacher in 2020, at the height of the pandemic. I continue to work with our online students engaging them in the same depths of learning as our in-person students. My goal is to maximize individual student performance, share my love for learning and instill a sense of self-worth among all students. I am a mother of two who enjoys spending time with my family, writing, gardening and traveling.