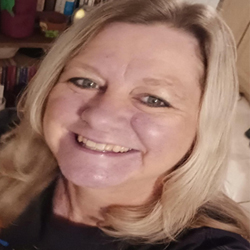 Ms Penny
I have been in working in education since 2005 and have been teaching for 10 years. Prior to teaching, while obtaining my bachelor's degree in Elementary Education, I worked as a paraprofessional. I have taught fourth and fifth grade. I believe every student can succeed and I will be taking the time to help your student learn the basic concepts required for success. I am a proud mother of 4 and a grandma of one. I have enjoyed helping my children succeed in software engineering, and nursing, two of my children are students in college, one is majoring in software engineering, and the other is a business finance major. I have been training for my black belt in martial arts with my 19-year-old son. (This is on hold, but I still love martial arts) Thank you for allowing me to tutor your child.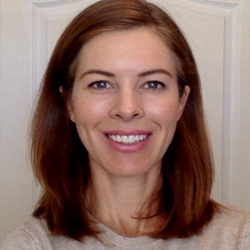 Ms Emily
I have over 15 years of experience working as an educator. I have a Master's Degree in Education from Mount Saint Mary's University, Los Angeles. I currently teach 5th grade for Arizona Virtual Academy, but I have experience working with students in preschool through high school. I love tutoring at Best Brains and watching my students grow each session. I believe in a growth mindset approach, using a variety of instructional strategies, and having a positive attitude. I look forward to helping you achieve your academic goals!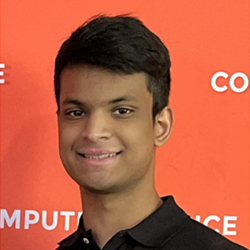 Mr Yash
As the coding instructor at Best Brains, I am constantly inspired by the curiosity and enthusiasm of my students. I love seeing their eyes light up when they discover a new concept or figure out how to solve a difficult problem. In addition to teaching, I am also pursuing my Bachelor's degree in Computer Science at Arizona State University, where I am learning the latest techniques and technologies in the field. When I'm not teaching or studying, I enjoy staying active by playing sports and working out at the gym. I also love spending time with my loved ones, and I can't resist a good video game session on my Xbox from time to time. Overall, my passion for teaching and my love for technology make for a fulfilling and exciting career. I want to combine my love for computer science and teaching to help influence every student that comes to Best Brains.
Ms Sabrina
Hi everyone! I'm Sabrina Estrada and as of the 2022-2023 school year, I have served in education for 21 years. I have taught grade levels from early childhood to the college level in three different states. I currently teach elementary grades at charter school in Scottsdale. It brings me a lot of joy to help people understand whatever skill they need to master, and there's nothing like seeing a person's eyes light up when they finally "get it." Together my husband and I have three human children, and three fur babies! In my free time I enjoy hobbies like gardening, doing jigsaw puzzles, crocheting, cooking, swimming, bike riding, and listening to music. I love being a teacher at Best Brains Learning Center!