Today In History
Canada Day 2021
Jun-28, 2021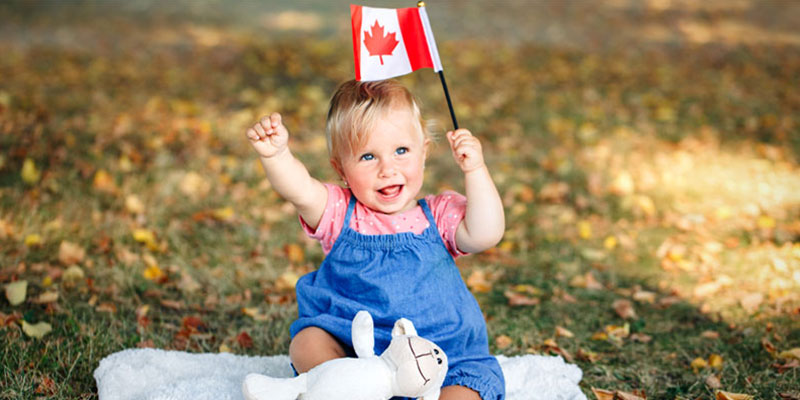 Let's celebrate Canada's birthday! On July 1st, we celebrate Canada Day. This national holiday gives everyone the day off to enjoy some lovely summer weather and show their national pride!
History of Canada Day
Canada was established on July 1st, 1867. Originally 3 separate British colonies, Canada, Nova Scotia, and New Brunswick were combined to form the Dominion of Canada. In fact, July 1st was known as Dominion Day until 1983 when Canada became its own country.
In modern times, many of the British royal family have come to take part in Canada Day celebrations, even as recently as 2017 for the nation's 150th anniversary. As we discussed in our Victoria Day post, the relationship between Canada and Britain's governments remains a strong and friendly one.
Celebrating Canada Day
Canada Day is the country's biggest celebration. The government even provides money for smaller cities to host their own festivities. Most locals can attend some kind of parade or municipal event. Wear your best red and white outfits and go outside! Like most summer holidays, grilling and picnics are extremely popular choices. There are also a special ceremony across the country for new Canadian citizens and at night, the skies above Canada light up with fireworks.
Canada Day Today
This year, July 1st, 2021 will mark Canada's 154th anniversary. While almost all celebrations were virtual in 2020 due to the coronavirus pandemic, this year there will be many more in-person festivities. There is also ongoing discussion as to the way in which Canada Day should be celebrated among Canada's indigenous and other minority groups. For many, the day does not hold any special significance or provide a reason to celebrate. Recent events have also inspired many Canadians not in these groups to agree and to let the day take a respectful tone.
Canada Day Resources for Kids
Happy Canada Day!